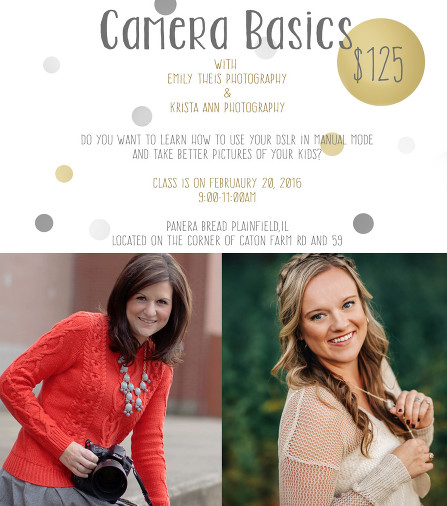 Do you want to learn how to use your DSLR in manual mode and take better pictures of your kids? If you need help this class is for you. There will be an instructional guide provided and two models to practice using your camera on. Must have a DSLR in order to take class. Also please bring your camera manual.
Class will be on February 20th from 9:00AM-11:00AM at the Panera Bread in Plainfield, IL. It is the Panera Bread located on the corner of Caton Farm Rd and 59. Pasteries, coffee and water will be provided.
**Don't wait to sign up class will fill up quick!!
http://kristaannphotography.bigcartel.com/product/camera-basics